Our Products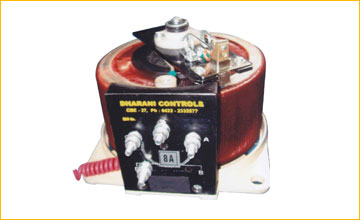 Variac Dimmer
Variac Dimmer is a device is known as a variable AC transformer. It is intended to conveniently vary the output voltage for a steady AC input voltage Autotransformers are often used to step up or step down voltages in the 110-115-120 V range and voltages in the 220-230-240 V range.
An autotransformer or Variac Dimmer has a single winding with two end terminals, and one or more terminals at intermediate tap points, or it is a transformer in which the primary and secondary coils have part or all of their turns in common. The primary voltage is applied across two of the terminals, and the secondary voltage taken from two terminals, almost always having one terminal in common with the primary voltage.
Features
Three Phase Open Type-1
Three Phase Open Type-ii
Single Phase Servo
Double Layer Dimmers
Non Standard Ranges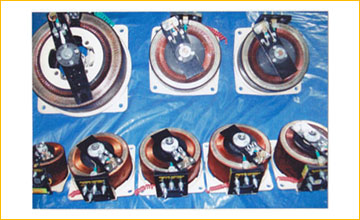 Product Specification
Standard and Non Standard Voltage Ranges
Single Phase : Input 240v, Output 0 to 270v
Two Phase : Input 415v, Output 0 to 470
Three Phase : Input 415v, Output 0 to 470v
Standard Current Ratings
Air cooled types from 2Amps to 100Amps (we recommend oil cooled types for above 35Amps}
Oil cooled type from 2Amps to 100Amps.